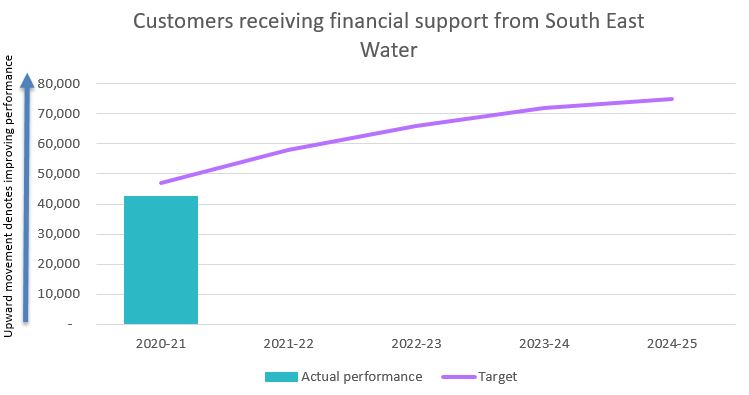 We are keen to ensure that all our customers receive the support they need when they need it most.
To support those on low incomes we have a range of support tariffs available including the Social Tariff and WaterSure.
Further information on the support available can be found here.
During 2020/21 this new measure had a target to reach a total of 47,000 customers signed up to either our WaterSure or Social Tariff.
How have we performed?
At the end of the 2020/21 year we had 42,628 customers signed up to either our WaterSure of Social Tariff, an increase of 9.9 per cent.
We are working with a number of stakeholders to improve awareness in 2021/22 to increase numbers signed up to these important tariffs.
The impact of Covid-19
With changes to customers personal circumstances during the pandemic we issued more than 1.2 million emails advising them of the schemes we have available to support them, while also working with foodbanks and local support stakeholders to promote our services.
We expected this would result in customers making use of our tariffs, and while we saw some uplift it did not achieve the level anticipated.