Introduction by Oliver Martin, Regulation and Strategy Director
You entrust us to deliver a continuous supply of safe, wholesome drinking water direct to your taps 24 hours a day, seven days a week.
We're constantly monitoring our performance against your expectations through a wide range of measures, from the taste and smell of your water to how often your supply is interrupted.
We're delighted to have once again beaten our leakage target. While this is great news we know it's an area you want us to do more in which is why we're continuing to invest millions in finding and fixing leaks.
We're doing this by expanding the team, increasing maintenance, using satellite technology to hunt for leaks and building on our innovative smart networks trial by installing more meters, sensors and loggers to monitor our pipeline network.
We have also reduced the number of properties at risk of low pressure as well as improving measures relating to the taste and odour of your drinking water through installing new water treatment processes, flushing pipes to remove sediment and our training programme.
Despite our ongoing programme to upgrade our infrastructure, burst pipes, site failures or other external factors do unfortunately happen and can result in you going without water for short periods.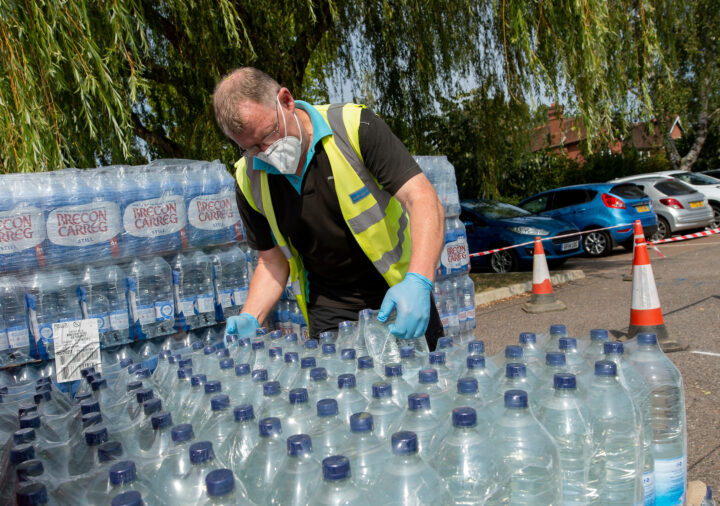 Last year, the heatwave, coupled with more people being at home due to the Covid-19 restrictions led to unprecedented demand on our network resulting in some areas of Mid Sussex having no water or low pressure for too long. We are really sorry for this. We always carry out a thorough review when this happens so that we can identify any improvements and have made changes to reduce the likelihood of this happening again in the future.
The increased demand also had a big impact on our water use targets. With people working from home, not commuting out of our supply area or travelling, consumption has increased 16 per cent to 166 litres. This is an area we're monitoring closely going forward as travel and commuting restrictions ease – but we know lifestyles for many have changed.  We want to work with all of our customers to reduce the amount of water that is used and help manage the wider impact on the environment.
We know that providing you with a reliable supply of top quality drinking water, seven days a week, 24 hours a day is at the core of our business – that is our public service. We have laid strong foundations to improve on those areas which challenge us while also building on the successes of the past year ensuring we are the water company you want to be supplied by.
For previous years reports, click here.