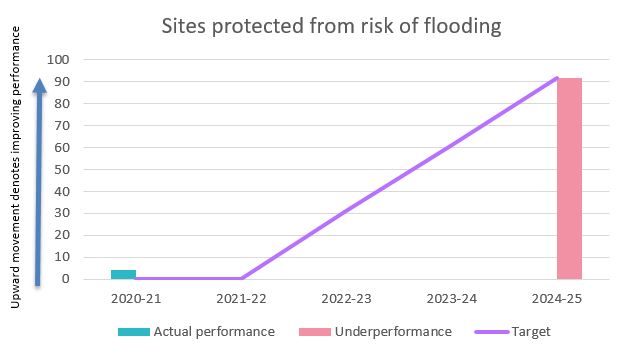 Making sure our sites can continue to operate following extremes of weather is vital to help ensure the resilience of your water supply.
One of those weather extremes is flooding.
By 2024/25 we have committed to protecting 92 of our sites from flooding with less than a 1/1000 Annual Exceedance Probability. If we do not meet this target an underperformance payment due in 2024/25.
How have we performed?
During the year we completed surveys on 20 of our sites and carried out minor works at four sites to bring them up to the standard of protection needed. This puts us on target to deliver the commitment by 2024/25.
Impact of Covid-19
There has been no impact on this measure.