Water Industry Awards
We are proud of the work we do to drive change and innovation within the industry.
During 2020, we were delighted to win three accolades at the Water Industry Awards for our innovative smart networks pilot which used the latest water metering technology, advanced analytics and artificial intelligence to drive down leaks.
The project picked up:
Data project of the year
Most innovative new technology of the year
Water innovation project of the year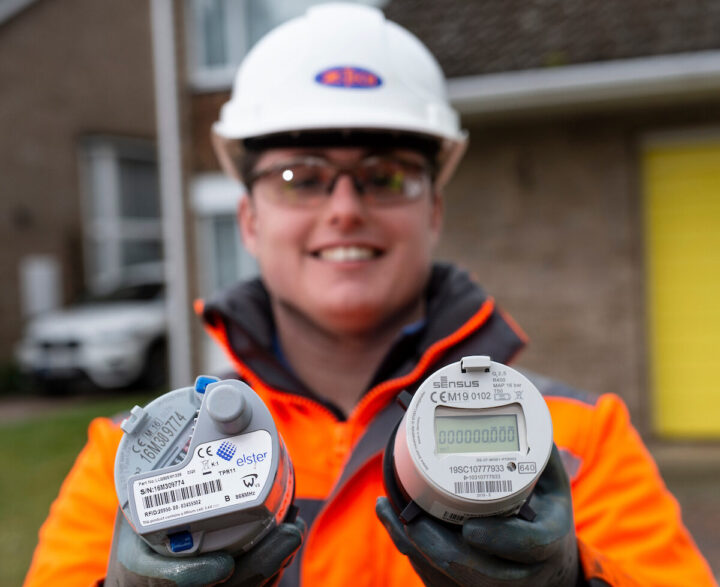 "The whole team was thrilled and proud that this pioneering trial was recognised by the industry in this way. It is testament to the hard work the entire project team, including nine different industry partners, put into the year-long successful pilot." Jim McIntyre, Head of Leakage
Find out how we're using the results of the Smart Networks trial to drive the business forward here.
Responsible business
During 2020 we were also named Sector Leader in Network Utilities: Water and Sewerage Companies by GRESB in its 2020 Infrastructure Assessment
GRESB is a global organisation which assesses companies environmental, social and governance performance and sustainability practices.
Accreditation
BSI: 18477
We continue to hold the BSI: 18477 standard for Inclusive Service Verification which was first awarded to us in 2018 when we became the first water company to achieve this. It recognises our services are available, useable and accessible to all our customers, regardless of their individual circumstances. Annual assessments are undertaken by BSI each year to ensure we continue meet the tough standards expected.
Investors in People: Silver
We are proud to be a holder of the Investors in People Silver award which recognises our commitment to developing our people as well as our culture of openness and trust.
Living Wage employer
We were the first water company to become accredited as a Living Wage Employer in 2014 and continue to ensure everyone receives a minimum hourly Real Living Wage, significantly higher than the national living wage.
"South East Water has made continued progress on improving the accessibility and usability of its services. It got reaccredited for the BSI:18477 Inclusivity Standard this year and both its website and customer portal (My Account) achieved 'AA' compliance with the WCAG 2.1 'Access for All' standard. It also shows its ongoing commitment through continuing with its work to pilot mystery shopping with the Research Institute of Disabled Consumers which will help the company to identify where further improvements are needed. RIDC has a panel of more than 800 customers with disabilities and additional needs who are able to test the inclusivity of its services. If successful there is a potential opportunity for the co-creation of a common utility metric for inclusivity of service." Customer Challenge Group