Introduction by Sian Jenkins, Head of Human Resources
Our people are dedicated to providing you with the best service possible, whether they're out in the field searching for leaks, managing our operational sites, testing the quality of your water or answering your queries. Each and every person within the business is dedicated to delivering you the safe reliable tap water supply you expect.
We're proud of the culture within the business and the support, training and activities available to all our 1,006 employees.
We have a new and ambitious five year People Plan to build a culture which inspires excellence, improves business performance, is resilient to future challenges and drives a thriving, diverse and engaged workforce.
Our commitments in the People Plan have foundations in our values and clear company purpose.
These foundations, alongside our agility, served us well during the last year as we pivoted to ensure 600 employees who were able to work from home did so within three weeks of the first lockdown.
While all our people were considered key workers, we worked hard to ensure those working in the field, in our laboratory or who continued to work in offices felt safe.
We were proud not to furlough anyone and supported 175 colleagues who were classed as vulnerable and 27 who needed to shield.
Due to the challenges faced during the year and the continued drive to provide an excellent service it was important all our people felt the business supported them back.
We extended the amount of holiday carryover allowed, provided up to two weeks paid childcare and carer leave and offered short term flexible working options.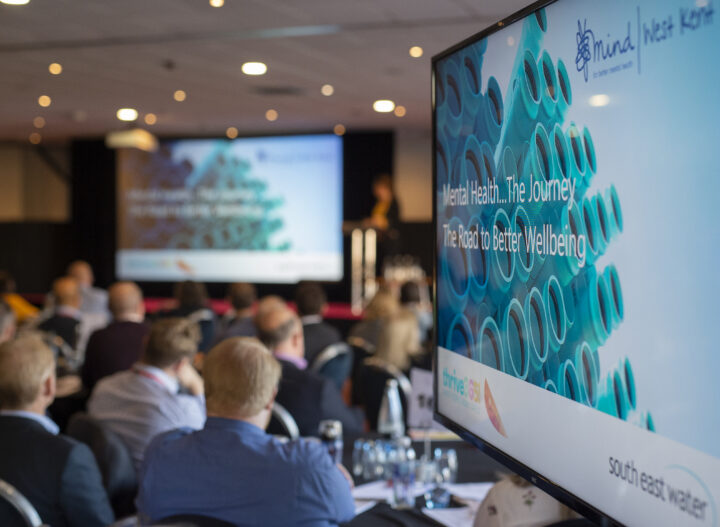 The mental health strategy we developed during 2019/20 to support our staff, remove stigma and create parity between mental and physical health really came into its own last year and understanding how our people felt became a central part of that.
During the year we ran six pulse surveys which focused on wellbeing, safety, communication, customer responses, agile working and how enabled people felt in carrying out their roles. We achieved record results with an average 72 per cent of our people taking part, 91.6 per cent of our people feeling engaged over the 12 months and 83 per cent feeling action was taken as a result.
From the feedback provided by staff during the surveys, 83 per cent felt action was taken as a result.
A Wellbeing Hub created on our intranet held key information, signposted support and updated colleagues on the latest information on a weekly basis.  When asked 'I feel South East Water supports and cares about my wellbeing' during the pulse surveys, 91 per cent of staff agreed.
Our 43 Mental Health First Aiders, who are embedded throughout the business, were trained to take calls from colleagues, triage any immediate concerns and signpost people to the most appropriate source of help and support.
While the Covid-19 pandemic has thrown many challenges at us, one thing it has proved is that our people are trusted to continue delivering and performing when working remotely and should be able to continue working flexibly in the future.
We have created an Agile Working team who are engaging with our people to understand how we might achieve this flexibility while maintaining the ability for teams to collaborate face-to-face.
It is important we thoroughly explore the long term impacts of any choices we make as these decisions will fundamentally change how the business operates in the long term.
The potential for us to be working in a different way in the future allows us to also consider how we want to attract, recruit and retain a more diverse and socially mobile workforce.
In March 2021 we published our latest Gender Pay Gap report which showed our pay gap on 5 April 2020 was 22.5 per cent, a 2.5 per cent reduction on the previous year. While progress is positive, there is still more we want to do. Full details can be found within our Gender Pay Gap report.
You can find out more about what our people get up to each day and the diverse roles we have within the business by reading our employee blogs.
For previous years reports, click here.