Introduction by Emma Goddard, Head of Environment
Our business is intrinsically linked to the environment as we rely on it for our raw product, water.
For this reason we do all we can to ensure there is a clean, resilient and sustainable supply available for current and future water customers whilst ensuring there is enough water available to support the needs of the environment too.
We work hard to ensure we play our part in protecting and enhancing wildlife, reducing our carbon footprint, efficiently using resources and by ensuring we value nature in the decisions we make. As significant landowners, we own and manage 33 Sites of Special Scientific Interest, a National Nature Reserve, two local nature reserves and numerous Areas of Outstanding Natural Beauty. However we have set ourselves a stretching target in this area, and will be working over the next five years to ensure that almost 70% of our estate is proactively managed for biodiversity.
We go far wider than just our own landholdings and assets, we work closely with landowners to test and promote sustainable land management practices. Our work in partnership with Natural England has ensured that are able to deliver bespoke advice to support land managers enabling them to protect and enhance the environment. During the year we have worked with them on a number of innovative pilots reducing the use of pesticides, nutrients and the amount of soil which washes into water courses. We also worked with the Cuckmere and Pevensey Catchment Partnership, leading a Defra Environment and Land Management (ELM) trial on the Pevensey Levels. Our work here focused on how farmers and land managers could be paid in future for changing practices which help to deliver wider environmental benefit for example locking carbon into soils.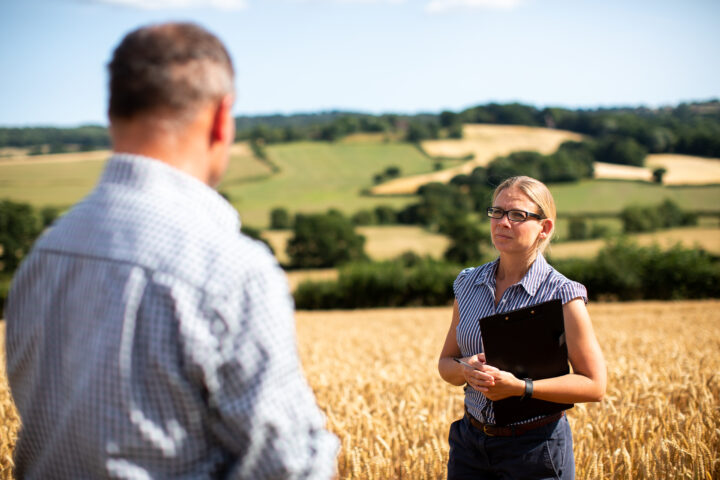 Our work has gone further than just land management, we are one of the first companies to actively engage 'other abstractors' to improve catchment resilience to low flows. Here we are engaging and working with abstractors to develop a set of tools to enable them to reduce their water abstraction needs during low flow events. This work has the potential to create much needed drought resilience in a number of our surface water catchments.
In addition to this work, nine Water Industry National Environment Programme projects were signed off, higher than target. The programme serves to enhance the natural water environment which, as guardians of the environment, is something we wholeheartedly believe in.
We are committed to the industry's ambition to be Net Zero Carbon by 2030 and have created a company roadmap outlining what we're going to do to reach that which you can read here.
We are keen to ensure our work to create a thriving environment is embedded throughout the whole company. We do this through training, raising environmental awareness both within the business and outside and ensuring our in-house environmental team supports all aspects of the work we undertake in the business.
Creating a thriving environment is at the heart of our company purpose and through our dedicated work we hope to create a natural environment which is far better tomorrow, than it is today.
For previous years reports, click here.