As guardians of the environment, we take our environmental responsibilities seriously.
This is why we've committed to reducing our carbon emissions by 80 per cent by 2025 and are part of the industry wide Net Zero 2030 commitment spearheaded by Water UK.
As part of this, we're trialling a range of electrical vehicles across the business to understand their constraints and requirements and in 2020 invested in a company-wide trial to introduce new electric vans for use by our environment team.
These new vans join our growing fleet of electric vehicles designed to support our team carrying out their roles throughout our supply area with vehicles that have a low environmental impact.
The new Nissan e-NV200S provide essential transport for the team who maintain and enhance the flora and fauna of company-owned sites, as well as enabling our scientists to take water quality samples from rivers, streams and boreholes.
The vehicles have a range of up to 187 miles with the ability to charge at electric vehicle charging points available at 10 of our company sites in addition to public charging points across our supply area.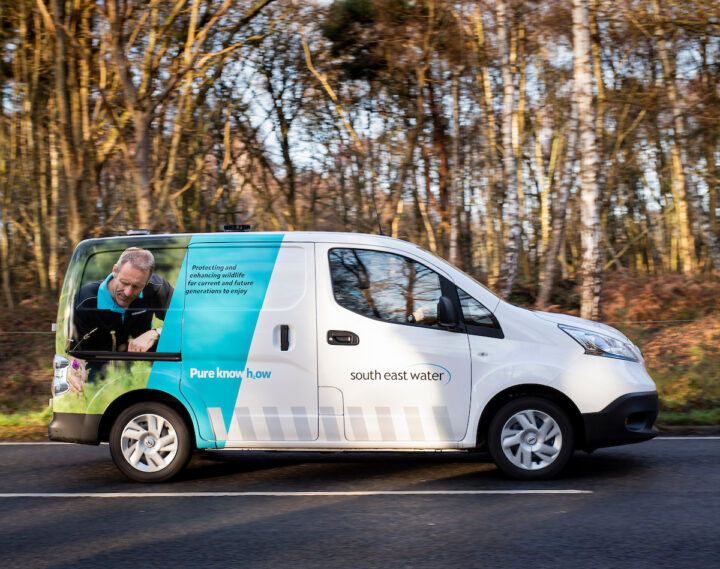 "These new vehicles are just the start of our journey to Net Zero carbon emissions and in July 2021 we published our company routemap setting out our journey to reaching that goal, it'll include switching to green energy, solar power and understanding how we can offset our remaining footprint through land management." Matt Hersey, Carbon Strategy and Economic Manager
During the next 10 years we have ambitions to migrate, where appropriate, to an electric fleet, which will make a significant contribution for our net-zero journey. However there are challenges surrounding this which need to be overcome, such as access to charging points for those teams who are continuously on the road.
Find out more about the water industry's Net Zero commitment. 
Find our more about our carbon Net Zero routemap.